Meet the Johns Creek Team

Paola Bonaccorsi, MD, PhD
Paola Bonaccorsi, MD, PhD joined May River Dermatology in our new location in Johns Creek, Georgia.
Paola Bonaccorsi is a native Italian and went to medical school at the University of Rome in Italy where she also completed a first dermatology residency.  She came to Emory in 1996 to do research on melanoma immunotherapy and ultimately completed her PhD in Tumor Immunology at the University of Rome.  Dr. Bonaccorsi enjoyed research greatly, but her passion is taking care of patients with a wide variety of challenging dermatologic conditions.  She therefore completed a second internship and a dermatology residency at Emory University in Atlanta, Georgia, where she trained with experts in the fields of dermatology including immunobullous diseases, skin lymphomas, and skin cancers.  Most recently, Dr. Bonaccorsi has worked in the Department of Dermatology at Emory University where she took care of patients with challenging skin diseases as well as teaching residents and medical students.  Dr. Bonaccorsi is the author of many peer reviewed articles and has lectured to medical students, residents, and at national meetings on both general dermatology and tumor immunology.  Dr. Bonaccorsi is Board Certified by both the American Board of Dermatology and the Italian Board of Dermatology.   She is a member of several professional associations including the AAD, AMDS, AADDSM and the GSDDS.
Dr. Bonaccorsi is passionate about her profession and enjoys both medical and procedural dermatology.  She strives every day to provide the best dermatology care in a compassionate, professional, and personal manner.
Dr. Bonaccorsi enjoys traveling, cooking, and reading, but most of all spending time with her family.  She volunteers at her daughter's school and her church, and supports several local charities.
---

Dale Sarradet, MD
Dr. Sarradet joined the practice of May River Dermatology in 2014.  Prior to joining the practice, Dr.
Sarradet served as the Residency Program Director for the Department of Dermatology and as the
head of Mohs Surgery at Emory Healthcare in Atlanta, one of the nation's top academic medical
centers.  In his positions at Emory Department of Dermatology, Dr. Sarradet trained both new
Dermatologists and Mohs Surgeons as they began their careers in Dermatology. Dr. Sarradet is a
Board-Certified Dermatologist, as well as a Board-Certified Fellowship Trained Micrographic
Dermatologic Surgeon.
His education includes medical school at Texas Tech University Health Science Center, and an
internship in General Surgery at the Medical College of Georgia in Augusta, Georgia. Residency was
completed at Emory University School of Medicine in Atlanta, Georgia, and after that he completed a
Fellowship in Mohs Surgery with Dr. David Goldberg in New York and New Jersey. Dr. Sarradet is a
member of many professional organizations, including the American Board of Dermatology and the
American College of Mohs Surgeons.
---

Herb Alexander, MD
Dr. Alexander grew up in a small town in Alabama, but moved to Atlanta in 1986.
After a career with BellSouth Corporation, he decamped to Emory University, spending a total of 10 years in medical school, clinical research, and residency. He was a chief resident his last year at Emory.
He has extensive experience treating psoriasis, eczema, and skin cancer. Cosmetic dermatology is a special interest, especially dermal fillers, chemical peels, and neuromodulators.
He has presented at national conferences and contributed to professional journal articles. He developed a mobile device app called SkinDx marketed to primary care physicians and was the author of a clinical guide for medical students accepted for publication in 2007.
He is a member of American Academy of Dermatology, American Society for Dermatologic Surgery, and the Medical Association of Atlanta.
He enjoys walking, hiking, and playing tennis with his daughters. Over the last 5 years, his father and he built a small cabin on family land back in Alabama.
---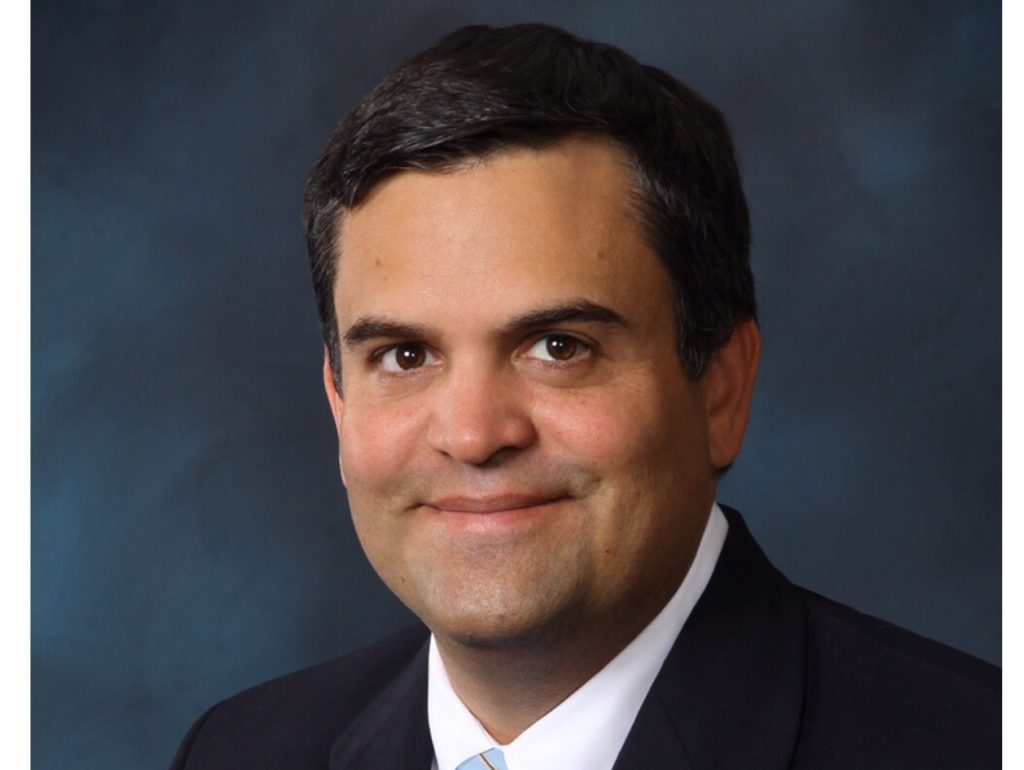 Bernie Traywick, CEO
Bernie Traywick is the CEO for May River Dermatology, LLC. In this role Mr. Traywick oversees all financial and operational aspects of the practice.
Prior to this current role, Mr. Traywick served as Business Manager and Management Engineer for Perioperative Services at Emory Healthcare. He earned his Masters in Business Administration from Emory University and his Bachelor in Science in Electrical Engineering from Georgia Tech.